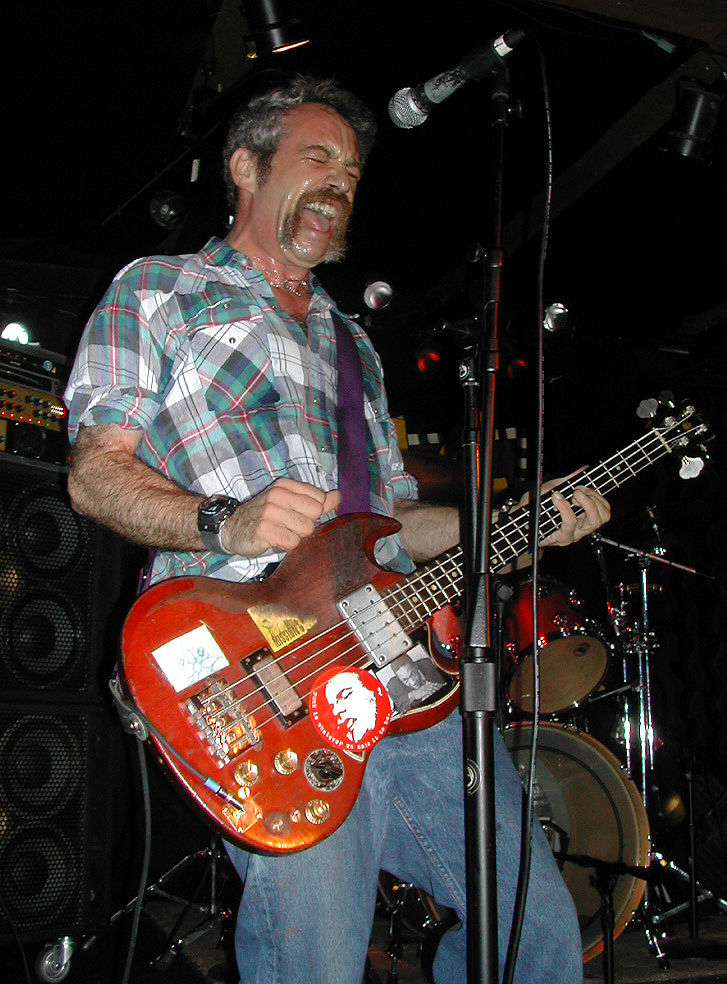 Ex-Minutemen and now Stooges bassist Mike Watt is one of rock and roll's coolest gentlemen. We've corresponded over the Inetrnerd and met once, amid noisy and hectic circumstances at a makeshift gig in Sydney a few years ago. He was playing bass with a couple of local kids from a punk band called Gallucci in a Mexican restaurant.
The place was packed (it was the eve of the Stooges' Big Day Out show and this was an unannounced gig.) The show - a bunch of Stoioges classics with Steve Mackay adding sax - was done on the fly with little rehearsal, but Gallucci's star bassist Watt was the glue. He worked with his temporary bandmates to hold it together.
Offstage, Watt had no bullshit about him either - despite all he's done. Humility is his middle name. I wish we'd had time for a proper chat. In the end, I was honoured to buy him a couple of beers.
Watt's commitment to his music and the people around him is legendary. So is his blog, Hootpage.
If you're a fan of the Stooges you should hop over to
Hootpage
to read his tour diary. It's full of Watt's idiosyncratic and colourful personal language and self-deprecating humour. His podcast interview with James Williamson is worth the download, too.