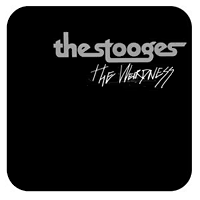 Yeah, it's been a long time betweeen posts but the pace will pick up from here, I can assure you.
First up, have a listen to "My Idea Of Fun" from the forthcoming Stooges album "The Weirdness" at the band's official
myspace
. If you've been paying attention you'll recognise the tune from the Skydog live release "Telluric Chaos". It's OK with all-too-obvious nihilstic lyrics but there's better to follow, I hear. At least the production is suitably raw and in your face. Expect the album in early March.
Next, go jump into the band-approved website for
Sonic's Rendezvous Band
, the legendary Michigan band from the late '70s/early '80s. There's a message board if you like that stuff, and a growing collection of photos, handbills and articles.
If you were wondering about that often-threatened Hitmen reunion, you can glean the line-up from a quick perusal of their new
myspace site
. The principals say the shows are happening, if only the person writing the liners for the CD re-issues (chockful of bonus tracks) would pull his finger out, the world would be happy.
That's all for now.